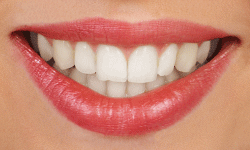 Small Metal Brackets
Traditional metal braces are the most common type of braces and are more comfortable today than ever before. Made of high-grade stainless steel, metal braces straighten your teeth using metal brackets and archwires. With metal braces, you have the option of adding colored elastics (rubber bands) for a more unique and colorful smile.
---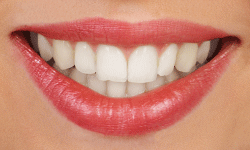 Ceramic Braces
Ceramic braces are made of clear materials and are therefore less visible on your teeth than metal braces. For this reason, ceramic braces are used mainly on older teenagers and adult patients who have cosmetic concerns. While they are visually less prominent, they do require more attention to oral hygiene as ceramic braces are larger and are more brittle than their metal counterparts. For these reasons, ceramic braces tend to be used more on upper front teeth than on lower teeth.
---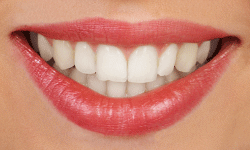 Removable Orthodontic Appliances and Invisalign
Clear aligners use a series of invisible, removable, and comfortable aligners to straighten your teeth. Not only are the aligners clear, they are removable, so you can eat and drink what you want while in treatment. Plus brushing and flossing are easier. Aligners have limited applications and are best for less complicated orthodontic cases.
Other removable appliances such as spring aligners may be more effective in some cases.
---
As Easy as 1, 2, 3

Looking to improve your smile, but eager to keep your treatment to yourself? Consider Invisalign, the invisible way to straighten teeth. The clear, custom aligners are removable, which makes for easy eating, brushing and flossing, and no disruption of your lifestyle. More significantly, you do not face the challenges of having brackets to contend with for the treatment period. More than 1.7 million people have chosen Invisalign in their quest for a healthy, appealing, and more confident smile. The process is simple:
1. We will Create a Custom Treatment Plan for You
First we will take impressions of your teeth. Based on their current position and their ideal end position, we will create a treatment plan that maps out the movement of your teeth with a series of Invisalign aligners.
2. Your Unique Set of Aligners Are Created
Using precision-computer mapping and design, a series of clear, removable aligners are custom-molded to fit your treatment plan. We will provide you with your aligners and precise instructions on how long each aligner is to be worn.
3. Wear Your Aligners to Guide Your Teeth into Place
Wear each set of aligners night and day for the prescribed time period, removing them only to eat, brush and floss. We'll set regular check-ups to monitor your progress. While treatment duration varies, adult treatment typically takes a year, while for younger patients, treatment is comparable to that of traditional braces.
Before you know it, you'll see a straighter, healthier, and more confident smile in the mirror. To learn more about this exciting treatment at our practice, give us a call and come in for a consultation!
---
Invisalign: Designed to Fit Your Teeth and Your Life
The Invisalign system uses a sequence of tailor-made, clear, plastic aligners to slowly reposition and straighten your teeth. Unlike traditional braces, these aligners are completely removable, requiring no metal wires or brackets. Over 1 million people worldwide have chosen Invisalign to improve their smile quickly and unobtrusively.
A Process That Fits Your Lifestyle
The Invisalign system is designed to be flexible:
Consultation
We meet with you to discuss the issues you have with your teeth. As experienced Invisalign treatment providers, we can determine whether you would benefit from treatment with Invisalign.
Fitting
Then we take pictures and make impressions of your teeth. These will be digitized to form a 3D model that we use to plan your entire treatment from start to finish.
Treatment
Based on these 3D models, your customized aligners will be produced to fit precisely into the treatment plan we've created for you. The aligners are used in stages: each aligner is worn for about two weeks before being replaced by the next in the sequence, carefully moving your teeth according to plan.
Check-ups
It is easy to graduate from one set of aligners to another, so unlike with traditional braces, you will not need to frequent our office for small adjustments. You will have check-ups so we can gauge your progress. On average, these appointments occur once every six weeks.
For more information on Invisalign, check out our Invisalign Info pages.